Kim Poor and Steve Hackett
A Brief History of an Extraordinary Partnership

Kim Poor and Steve Hackett met in December 1974 in New York at The Academy of Music during the 'Lamb Lies Down On Broadway' tour. They became inseparable, a true love at first sight fairytale. Steve recalls "Kim was a great changing point in my life, and another one was my first solo album. She said 'I know you'll do it' and gave me a lot of backup".

Two weeks after they met Steve embarked on the first of many trips to Kim's native Brazil. This was to influence and inspire some of the most wonderful music. It was the beginning of one of the most prolific and successful partnerships in the business, combining visual arts with music. They worked together on stage shows, lighting, sets, books, charity projects, museum exhibitions and in every aspect of their artistic endeavours. Their first project was to be 'Voyage of the Acolyte'. Who wasn't touched by the beautiful images on this award winning record sleeve. The High Priestess and The Hermit have become synonymous with Steve's early work.
Back in 1977, when Steve finally decided to leave Genesis, he admitted that it was Kim who had kept him in the band for the last couple of years. He would have left earlier but, knowing how much she loved the band and its music, delayed his decision. Shortly afterwards, as a celebration of her love for the band, Kim published 'Genesis Lyrics' a book of original paintings inspired by their music. This still remains one of the best-loved pieces of Genesis history.
Things were not plain sailing for them after Steve's departure from Genesis. He had to establish himself as a solo act and, as the voyage began, together they felt they could overcome any future obstacle. They shared a common vision "Always to see beyond your eyes" (William Blake) and a love for all things spiritual. Their's was a path that explored anything and everything that inspired the imagination, from the Tarot and the I Ching to whimsical Victorian automata and magical musical boxes. Over the years came 'Please Don't Touch', 'Defector', 'Spectral Mornings' etc. - all beautifully crafted and deeply felt album projects which were often hard fought for. Together they learned to ride the colourful roller coaster of the music business. As Steve's solo career went from strength to strength Kim took time off from her own work to devote her energies to running the family business and they established their own record label, production company and studios. Over that time they continued to live and work in the UK but often took time out to visit family in Rio de Janeiro.
Their influence on each other's work can be seen throughout the last thirty-two years of their careers. We witnessed strong political commitments in Rock Against Repatriation, numerous charitable projects and the commercial success of GTR. Their partnership had strength and charisma; like Frida and Diego, Gala and Dali, it's hard to think of one without the other. It is impossible to separate what they have meant to each other, their work and their fanbase. Together they have influenced several generations of artists and musicians. This chapter of their partnership may have come to a close but nevertheless their combined achievements leave not just a catalogue but an enduring legacy.

You can read some of her reminiscences in her blog

"Visions of Angels"

.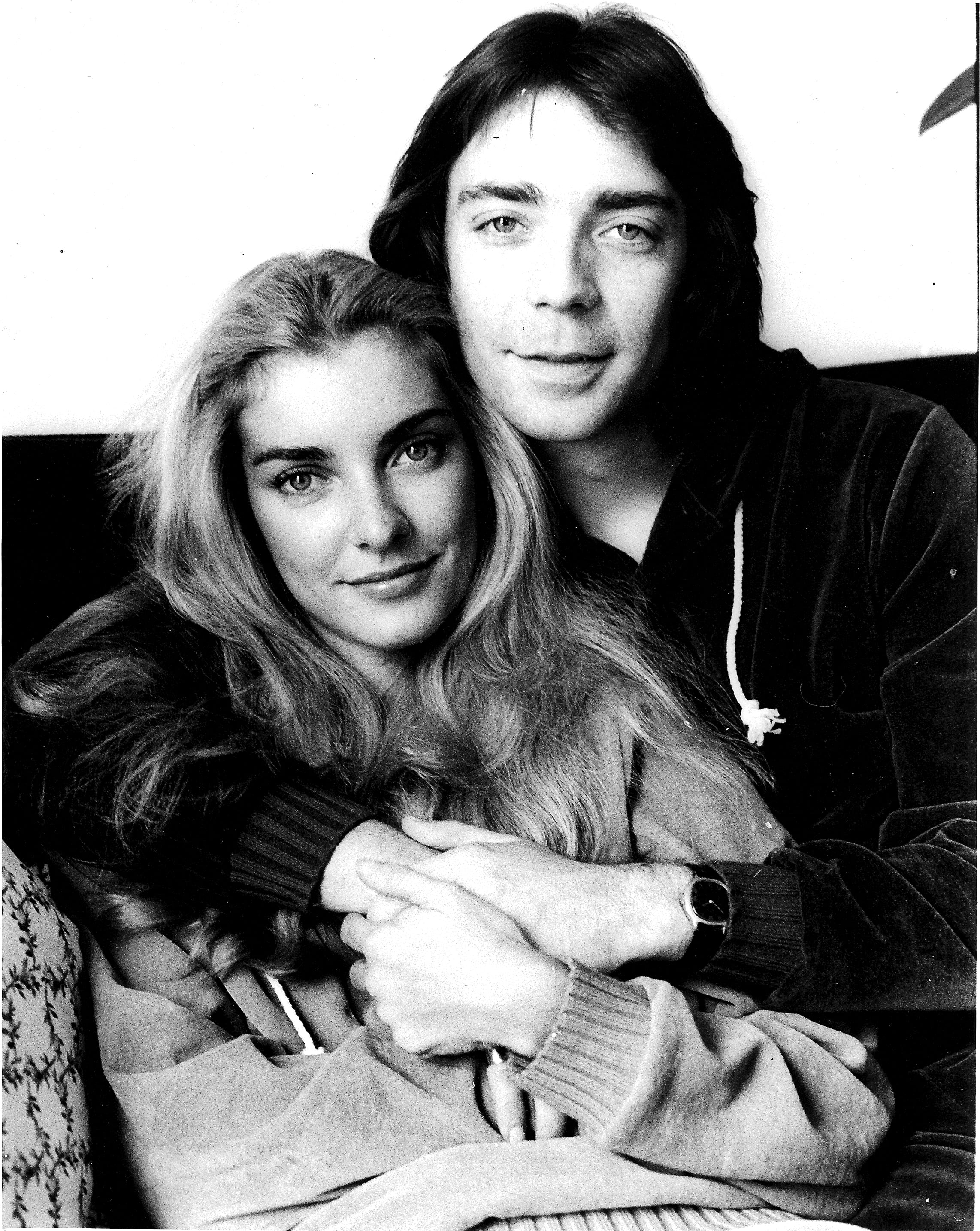 Copyright © 2017 Kim Poor, All rights reserved.

All images Copyright © 2017 Kim Poor, All rights reserved.